RICK SHARP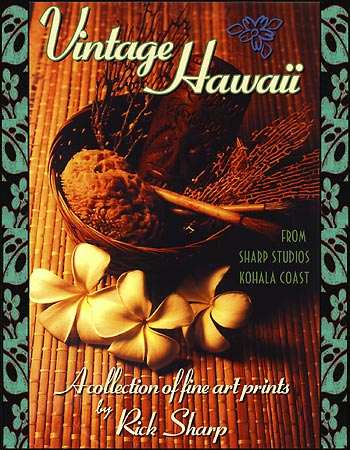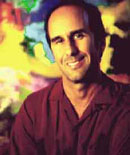 Rick Sharp grew up in Houston Texas where his earliest art earned him a scholarship to Brooks Institute in Santa Barbara, California. By the age of 20, Sharp's pen and ink drawings appeared in organic food stores, college dormatories, magazine ads and homes. Posters and t-shirts of his designs flourished in Southern California in the late 70's and early 80's. Soon his work found international distribution. By the late -1980's, Rick sensed that the pen and ink style look, on which he had forged his success, was out of vogue in California,so he moved to Hawaii where he continued to develop his painting and drawing. The Hawaiian Islands became the perfect setting for his richly colored seascapes and interiors.
Currently, Sharp divides his time between a beach house and gallery near Santa Barbara and his Big Island digs, where he concentrates on his unique style of fantasy-like scenes, and recently, deeper portrayals of the yearnings of human passion.
Please contact bernard@islandartcards.com or call 1-800-222-7327 with any enquiries.
Giclée Fine Art Prints
by Rick Sharp
Available in Canvas or Archival Paper
Usually ships in 7 to 10 business days.
---