Fine Art Prints & Posters
---
Excursions Au Mont St. Michel - Normandy, France
Léon Constant-Duval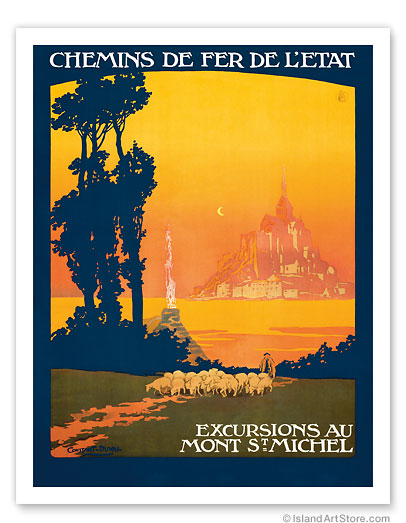 DISPLAYING: 11" x 14" Fine Art Print

Chemins de fer de l'État (Railways of the State)

Artwork by: Constant Duval (1877-1956)
Constant (Leon) Duval, was a prolific posterist for the French railway companies in the 1910s and 1920s. The posters of Constant Duval carry the mark of the painter who creates beautiful images that encouraged the tourists to discover less attended places and abroad. His book A Brush with Life was published in 1969.
---