STERLING SILVER ISLAND JEWELRY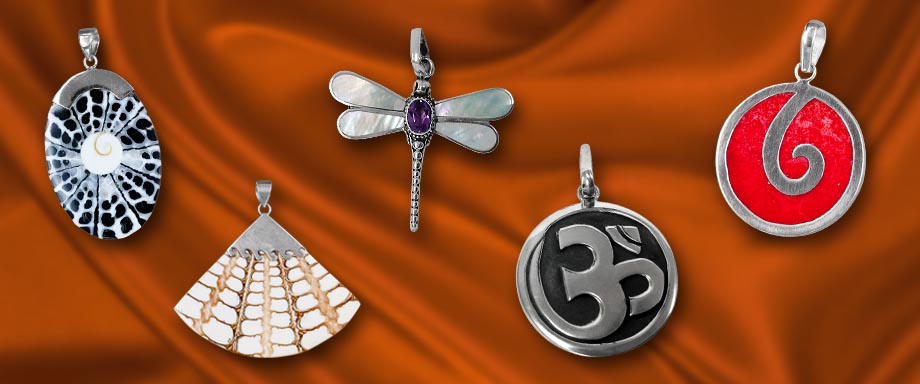 Pacifica is presenting a selection of hand made Island-Style Jewelry. These beautiful pendants are made from traditional materials such as Abalone, Nautilus Shells, Mother of Pearl, Resins and fitted with Semi-Precious Stones. All fittings are guaranteed to be 925 Sterling Silver.
Please contact info@islandartcards.com or call 1‑800‑222‑7327 with any enquiries.
SILVER PENDANTS & EARRINGS
Items not shown to scale
---