Fine Art Prints & Posters
---
Mer de Glace (Sea of Ice) Glacier - Mont Blanc, Savoie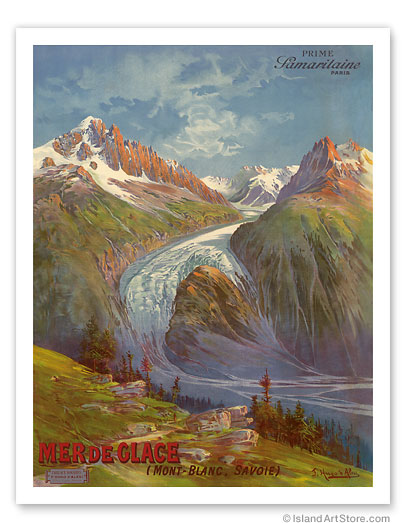 DISPLAYING: 11" x 14" Fine Art Print

Mont Blanc (Savoie) Alps, France - Prime Samaritaine Paris

FREIDRICH HUGO D'ALESI (1849-1906)
Hugo D'Alesi was a painter and French graphic designer (born in Romania), which created a large number of posters for tourist, shipping and railway companies such as Paris to Orleans, PLM or West. He also created posters for automakers and the military. Following the Commission of school decoration instituted by Jules Ferry, he was approached to do the work of school imagery, especially Blackboards (thematic maps) that were presented at the 1900 World Fair .
---