Fine Art Prints & Posters
---
Mount Rainier National Park - Stampede Pass, Washington USA
Gustav Wilhelm Krollmann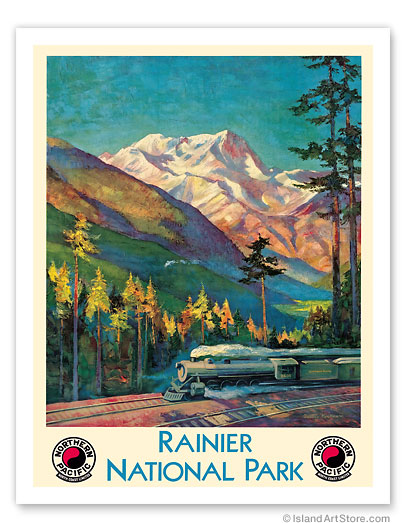 DISPLAYING: 11" x 14" Fine Art Print

Steam Locomotive Train Engine - Northern Pacific Railway

GUSTAV WILHELM KROLLMANN (1888 - 1962)
He was a painter, muralist, illustrator, lecturer and teacher. Born in Vienna, Austria he later immigrated to the United States to settle in St. Paul, Minnesota. He studied at the Academy of Fine Arts in Vienna, exhibited at the Minneapolis Institute of Art, and was a member of the Minneapolis Society of Fine Art. He was the staff artist for the National Pacific Railroad (NPR) designing travel posters and advertisements, and has been recognized worldwide as one of the best poster artists of his time.
---