Fine Art Prints & Posters
---
New York, USA - The Upper Bay from Lower Manhattan - New York Harbor - New York Central System
Leslie Darrell Ragan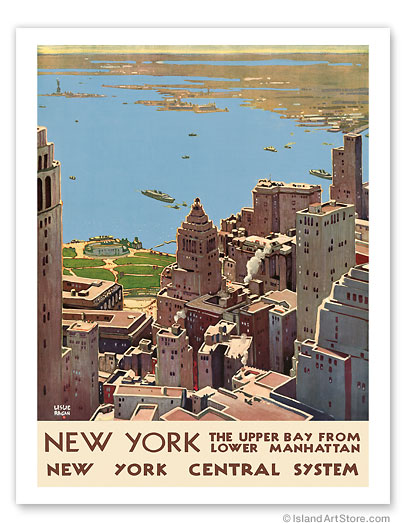 DISPLAYING: 11" x 14" Fine Art Print

LESLIE DARRELL RAGAN (1897-1972)
He was a specialty illustrator well known for his paintings of trains. Whether he was painting heavy mechanical structures or light airy vapor, Ragan found a way to infuse his subjects with light and enchantment.
Ragan was born in Woodbine, Iowa, and studied at Cumming School of Art in Des Moines and at the Art Institute of Chicago.
---