Fine Art Prints & Posters
---
The Dole Map of The Hawaiian Islands, U.S.A.
Parker Edwards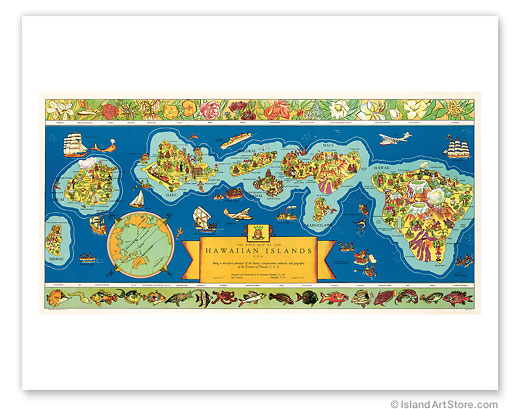 DISPLAYING: 11" x 14" Fine Art Print

Being a descriptive portrayal of the history, transportation, industries and geography of the Territory of Hawaii, U.S.A.

Parker Edwards (1911 - 1987) was a Hawaii based painter and illustrator. Edwards worked primarily in the medium of watercolors and was known for his "tiki" inspired imagery. Edwards was the third husband of the well-known writer, Peggy Bracken. In cartographic circles he is known for his iconic pictorial map of the Hawaiian Islands issued for the Dole Pineapple Company.
---