With 75 full color reproductions of Kerne Erickson's artwork.
Qualifies for free shipping within the US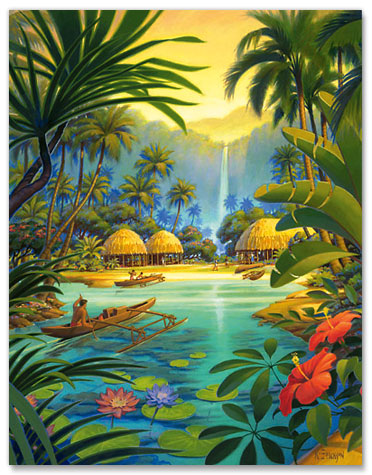 This beautifully illustrated coffe table book will take you on a rich journey into the past. Features a retrospective of Kerne's Retro Travel Poster Series and Commissioned Art and Landscape paintings with descriptive text throughout.
• 80 pages of beautiful artwork with descriptive text throughout
• Printed in full color
• Hard bound cover with glossy book jacket
Kerne Erickson is a talented and versatile artist. He has explored many different paintings mediums and styles, but is best known for producing large scale acrylic paintings inspired by travel poster art of the 1920 to 1960 era. This style of art is termed "Retro Realism" and Erickson is the premier artist working in this field. He resides in Southern California and over the past 33 years has built a reputation for creating paintings that are visually engaging and capture a feeling of time and place.
This book focuses on artworks he has produced throughout his career with special attention given to the retro poster art series. Erickson's art has been exhibited throughout the United States and also in Germany, England, Japan and Brazil. He has been selected to show in many other recognized annual art exhibitions including those sponsored by the National Oil and Acrylic Painters' Society, Art for the Parks, and the California Art Club. In addition he has received top awards from Watercolor U.S.A., one of America's premier annual watercolor exhibitions.

You can find a variety of products (Prints, Cards, Postcards, Magnets, Stickers, etc.) on this web site featuring Erickson's artwork.
Hardcover • 80 pages • 9 x 11 in.