Charles Baskerville Collection
---
Artists Biographies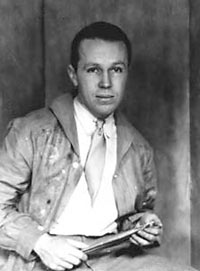 Charles Baskerville (1896-1994)
Best known for his portraits of armed forces officers and prominent persons in society, Charles Baskerville won the Silver Star for gallantry during World War II.
His graphic pseudonym was "Top Hat" and his magazine illustrations appeared in Scribner's, Life and Vanity Fair.
Mr. Baskerville could list among his subjects heads of state, captains of industry, pillars of the legal community, eminences of society and luminaries of the theater.
Those who sat for him included Jawaharlal Nehru, Bernard Baruch, William S. Paley, the Duchess of Windsor, Cornelius Vanderbilt Whitney, Mr. and Mrs. Paul Mellon, Richard Rodgers, Helen Hayes and the King of Nepal.
---