Jean Carlu Collection
---
Artists Biographies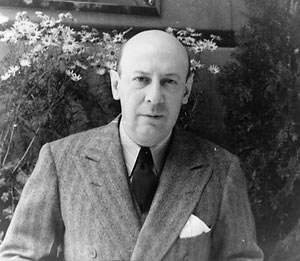 Jean Carlu (1900-1997)
Born in France, Jean Carlu descended from a family of architects and studied to enter that profession.
After an accident at the age of eighteen in which he lost his right arm, Carlu turned to graphic design. His early work reveals a fascination with the angular forms and spatial nuances of Cubism.
As his work evolved over the decades, it continued to show an affinity with geometric shapes. Carlu sought to create a symbolic language in which colors, lines, and content would depict emotional values.
As a result his oeuvre achieved a distinctive, streamlined simplicity of form, rarely incorporating narrative or illustrative elements.
Carlu spent the years of World War II in the United States, where he executed a number of important patriotic designs for the government's poster publications.
---