Stan Galli Collection
---
Artists Biographies
Stanley W. Galli (1912-2009)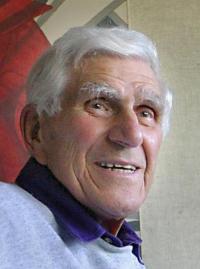 Born California, he worked as Illustrator for magazine and advertising commissions, and became a founding member of the San Francisco Society of Illustrators. He was inducted into the national Society of Illustrators Hall of Fame in 1981.
Amongst many others he created illustrations for Country Gentlemen, Sports Afield, McCalls, True, Reader's Digest, and the Saturday Evening Post. He has also designed 26 postage stamps for the US Postal Service.
Stan Galli was one of United Airlines's most prolific artists, designing a great variety of images that are among the carrier's best known and most collectible. His realistic style was well suited for western destinations such as California, Las Vegas, and Hawaii, where the subject matter itself was able to evoke a sense of romanticism.
---