Fine Art Prints & Posters
---
Exodus Motion Picture - Jewish state of Israel
Saul Bass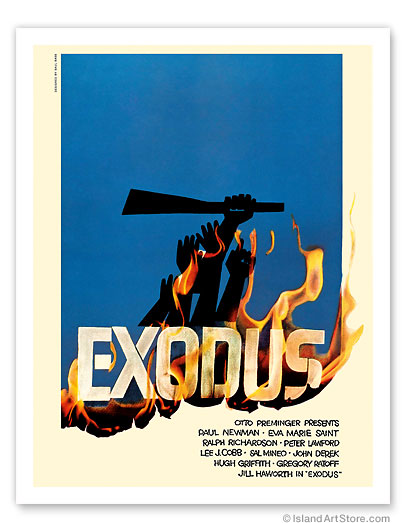 DISPLAYING: 11" x 14" Fine Art Print

SAUL BASS (1920-1996)
was a great 20th-century American graphic designer, who created the corporate image and memorably stunning logos for numerous American companies. Saul Bass was, first and foremost a pioneering 1950s Hollywood designer, the founder of conceptual cover design, who created the motion picture title sequences and posters for a great many films.
Between 1991 and 1996 Saul Bass also designed the posters for the Oscar Awards ceremony. In addition to his work for Hollywood, Saul Bass has created the corporate image of numerous companies, including United Airlines, AT&T, Minolta, Esso, BP, and Continental Airlines, for which he also designed the company logos.
---