Fine Art Prints & Posters
---
Folies Bergère - Folies en Fêtes (Folies Festivals)
Pierre Okley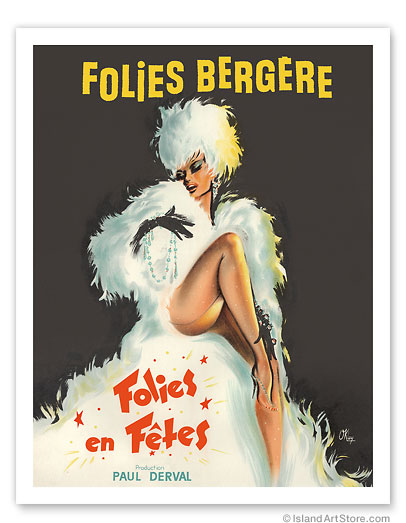 DISPLAYING: 11" x 14" Fine Art Print

Pierre Okley (1929-2007) (real name Pierre Gilardeau), was a French poster artist, specializing in drawing pinups.
He made ​​his career in Paris, the most famous of his posters were made ​​for the Moulin Rouge, the Lido, the Châtelet, Mogador and Folies Bergeres. He sometimes represented his own wife in his poster projects.
He belongs, with René Gruau, Brenot and Aslan the great poster artists of the 1950s and 1970s specialized in the representation of women and especially of pin-ups.
---