Fine Art Prints & Posters
---
Go by Train to The French Riviera - Côte d'Azur, France - French National Railways
Jacques Dubois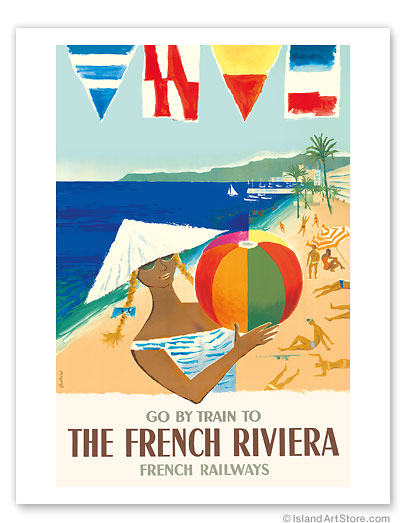 DISPLAYING: 11" x 14" Fine Art Print

Jacques Dubois (1912-1994)
French Pastellist, draughtsman, poster artist, graphic designer. Figures, interiors with figures, landscapes, still-lifes.
Jacques Dubois studied under the printmaker Jean Carlu at the école des Arts Décoratifs in Paris. He also worked in Cassandre's studio. He pursued a professional career as a poster artist and graphic designer in advertising.
---