HAWAIIAN HOLIDAY MERCHANDISE
HOLIDAY CHRISTMAS BOXED ORNAMENTS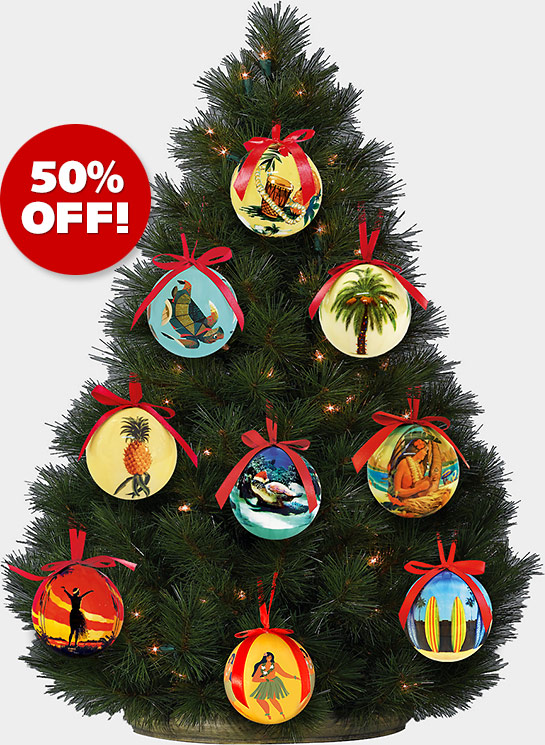 Add Aloha to any holiday decor with these shatterproof ornaments from Pacifica Island Art. Each ornament is individually packed in itís own box and features a red ribbon loop on top for easy hanging. Share a bit of Hawai'i by sending to friends and family for a Christmas filled with Aloha.
Ornament Diameter: 75mm (2.95in)
Box Size: 3in x 3in x 4.25in (Closed)
All 4 Box Sides are cutout to display the Ornament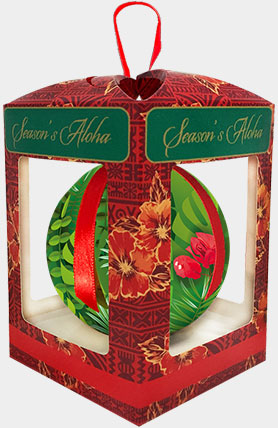 All Holiday / Christmas Ornaments

NOW ON SALE 50% OFF!
---