Fine Art Prints & Posters
---
Lausanne, Suisse - French Switzerland - Lausanne Cathedral - Lake Geneva
Jean Walther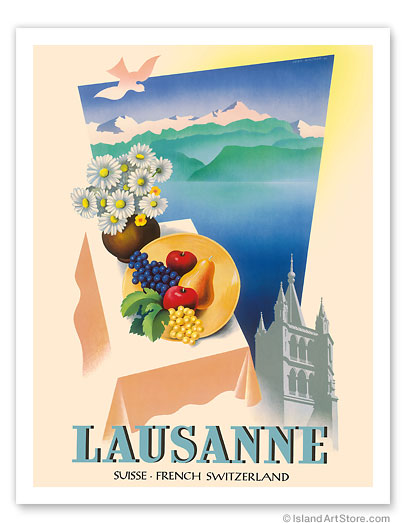 DISPLAYING: 11" x 14" Fine Art Print

Jean Walther (1910-1968)
Also known as Gene Walther. From Morges, Switzerland.
His remarkable career spanned from Morges to San Francisco, including time spent in Paris, the Netherlands and New York. Whether independently or while working for large agencies, he developed numerous domains of activity in graphic and industrial design. His work bears witness to the inventiveness and dynamism of this sector during the decades after WWII, a dynamic period dominated by the American dream and mass consumption.
---