Fine Art Prints & Posters
---
The Original Katzenjammer Kids with Hans and Fritz - c. 1937
Vintage Movie Poster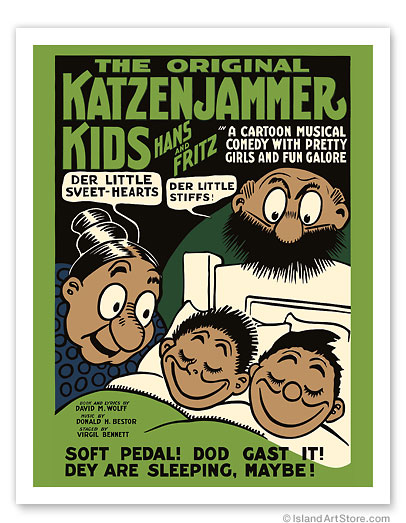 DISPLAYING: 11" x 14" Fine Art Print

The Original Katzenjammer Kids
Hans and Fritz in a Cartoon Musical Comedy with Pretty Girls and Fun Galore
"Der little sveet-hearts" - "Der little stiffs!"
Book and Lyrics by David M. Wolff
Music by Donald H. Bestor
Staged by Virgil Bennett
"Soft pedal! Dod gast it! Dey are sleeping, maybe!"
---