Fine Art Prints & Posters
---
Singapore - American President Lines - Traditional Boat
John Russell Clift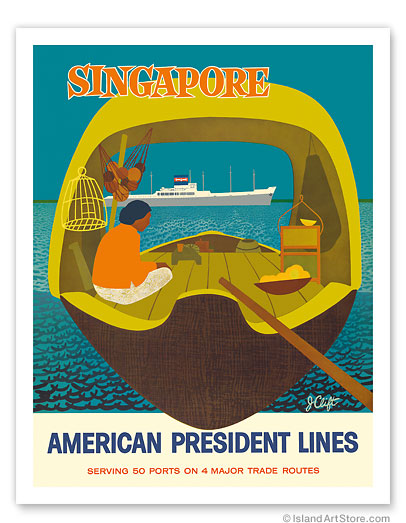 DISPLAYING: 11" x 14" Fine Art Print

John Russell Clift, American author and illustrator, was born in 1925 and was at the peak of his career in the 1950s.
John Russell Clift wrote and illustrated "Chapala-Mexico's Shangri-la", published in Ford Times, the monthly magazine of the Ford Motor Company in October 1953. The illustrations were original serigraphs by the author.
He also did graphic design work and created posters for AMERICAN PRESIDENT LINES.
---