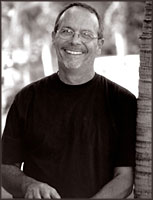 About 7 years ago we went to Kim and told him of our idea to take his images and make sculptures out of them. He agreed and thought it would be a great idea. After many years of working with various artists and manufacturers we are proud to bring you the exclusive line of KTR products.
We have many people who collect his series of images, we have retired two images already and have introduced two new images "Aloha" and "Kekoa" in the Cold Cast line. Those of you who know Kim, know that he has a deep love for Hawaii and has been able to capture that love in his artwork. We are proud to be able to bring to you a variety of images and collectibles in this very popular series.
Please contact info@islandartcards.com or call 1‑800‑222‑7327 with any enquiries.
We are sorry,
Kim Taylor Reece Hula Statues are
Temporarily Out of Stock