---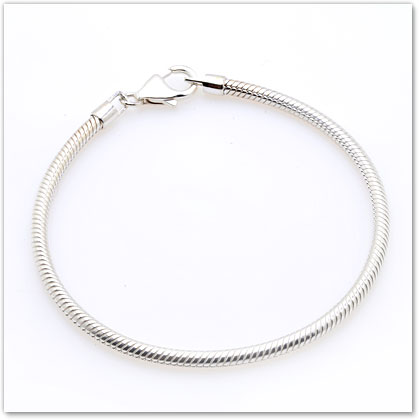 When creating your own jewelry, you need to select a bracelet to place your charms on.
To determine what size bracelet you need measure your wrist between the base of your hand and the wrist bone. Then add 1 inch to accommodate a full bracelet of charms. For a partially full bracelet add a bit less. This is only an approximate sizing method.
You will also need a Locking Clip at the end of your bracelet or your charms will roll off when you open it.
---