Fine Art Prints & Posters
---
Marrakech, Morocco - North Africa by Plane
Maurice Guiraud-Riviére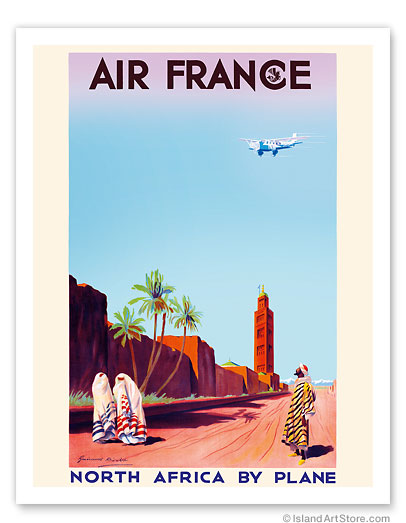 DISPLAYING: 11" x 14" Fine Art Print

Maurice Guiraud-Rivière, (1881-1947) was a painter, draftsman, and sculptor French.
Nephew of the sculptor Theodore River, he was a student of the National School of Fine Arts where he studied under the direction of Antonin Mercie master of his uncle and like them native of Toulouse.
Exhibited at the Salon of French artists in 1907, and also at the Salon comedians.
---