Fine Art Prints & Posters
---
USA (United States of America) - Freeway & American Icons
Roger Excoffon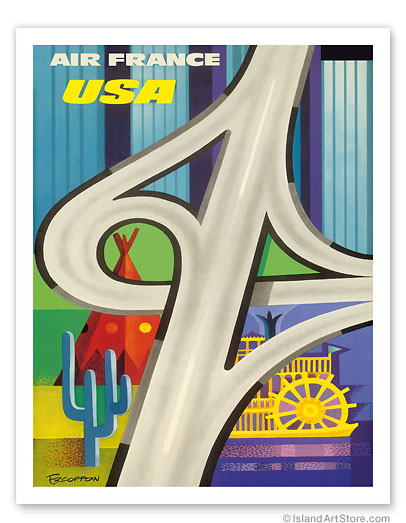 DISPLAYING: 11" x 14" Fine Art Print

ROGER EXCOFFON (1910-1983))
He was a French typeface and graphic designer.)
Excoffon was born in Marseille, studied law at the University of Aix-en-Provence, and after, moved to Paris to apprentice in a print shop. In 1947 he formed his own advertising agency and concurrently became design director of a small foundry in Marseille called Fonderie Olive. Later he co-founded the prestigious Studio U+O (a reference to Urbi et Orbi).)
Excoffon's best known faces are Mistral and Antique Olive, the latter which he designed in the period 1962-1966. A french aviation company was one of Excoffon's largest and most prestigious clients. The airline used a customized variant of Antique Olive in its wordmark and livery until 2009, when a new logo was initiated.
---