Leonetto Cappiello - Art Nouveau (1890-1910)
---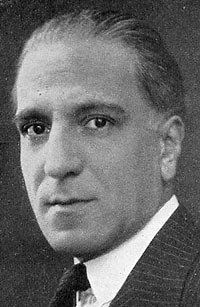 Artists Biographies
Leonetto Cappiello (1875-1942)
Leonetto Cappiello, (1875 in Livorno, Italy – 1942 in Cannes, France) was an Italian poster art designer who lived in Paris. He is now often called 'the father of modern advertising' because of his innovation in poster design.
He was the first poster artist to use bold figures popping out of black backgrounds, a startling contrast to the posters early norm. Cappiello had no formal training in art. Cappiello made his name during the poster boom period in the early 20th century, with designs markedly different from premier poster artist Jules Chéret.
Over the course of his career Cappiello produced more than 530 advertising posters. Today, his original posters are still collected, sold at auction and by dealers around the world.
---