Fine Art Prints & Posters
---
London & North Eastern Railway of England and Scotland - The Track of the Flying Scotsman - Forth Bridge, Scotland
Henry George Gawthorn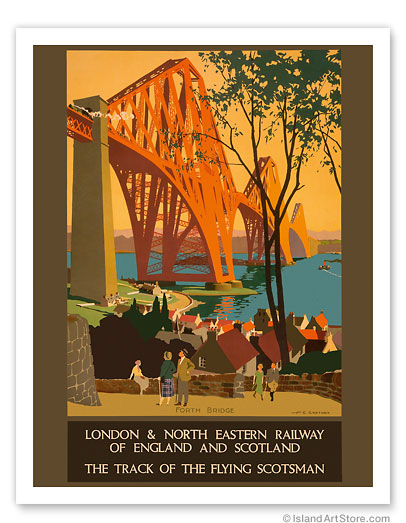 DISPLAYING: 11" x 14" Fine Art Print

HENRY GEORGE GAWTHORN 1879-1941
Painter and lithographer born in Northampton, he studied at Regent Street Polytechnic and at Heatherley's.
He originally trained to be an architect at Regent Street Polytechnic in London. He later turned to pictorial art and graphic design, especially designing travel posters for L.N.E.R. (London & North Eastern Railway). He wrote several books on poster design. He included his self-portrait in many of his posters.
---