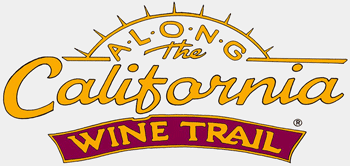 Along The California
Wine Trail

Along the California Wine Trail-Updated Edition book,
by writer Jerry Stroud with stunning artwork by Kerne Erickson.
Buy California wine country artwork on canvas and paper created by world renowned artist Kerne Erickson. Our wine country art prints make terrific gifts for wine enthusiasts and landscape lovers.
These vintage inspired prints will take center stage at any gathering. Toast-inspiring prints are perfect for lending a sophisticated touch to any dining room, kitchen, study or office. Anywhere were people gather and celebrate the beauty and bounty of wine country. Gift these perfectly priced pieces to the favorite people in your life who know how to unwind or wine-loving friends who always love a vintage vibe.
By Jerry Stroud, artwork by Kerne Erickson
Exploring California's American Viticultural Areas
These wine country art prints showcase the Central Coast AVA, a large American Viticultural Area that spans from Santa Barbara County in the south to the San Francisco Bay Area in the north
These wine country prints highlight the North Coast AVA in the state of California. This AVA encompasses regions in six counties located north of San Francisco: Lake, Marin, Mendocino, Napa, Sonoma, and Solano.
These wine inspired prints highlight the Sierra Foothills AVA. This AVA contains portions of eight California counties: Amador, Calaveras, El Dorado, Mariposa Nevada, Placer, Tuolumne and Yuba.
These wine country inspired art prints Explore the beauty and unique landscape of the Central Valley AVA.
These gorgeous scenic pieces represent the South Coast AVA. This AVA is an American Viticultural Area in the state of California that encompasses regions in five counties of Southern California: Los Angeles, Orange, Riverside, San Bernardino, and San Diego.
Beautiful Map of all the AVA region locations in California. Available in paper and Canvas.
All the California's American Viticultural Areas together, from North to South