Along the California Wine Trail Collection by Kerne Erickson
Central Valley AVA
---
Beautiful art for wine lovers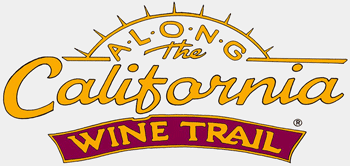 Although the Central Valley of California is home to two of the largest viticultrual areas in California, Madera and Lodi, and its grape production for 2016 accounted for over $5.5 Billion dollars, the Central Valley is not an AVA or generally recognized as a completely distinct American Viticutrual Area. Its size at 18,000 square miles, 450 miles long and up to 60 miles wide encompassing all or parts of 18 counties that include Shasta County in the north and Kern County in the south make it enormous. Both the north and southern parts of the Central Valley have hot Mediterranean climates.
The southern part is cool and damp in winter, when frequent ground fog known regionally as "tule fog" settles in and obstructs vision to travelers. Most lowlands of the Central Valley are prone to flooding. The Great Flood of 1862 was the worst flood that the Central Valley has experienced in recorded history, flooding most of the valley and putting some places as much as 20 feet under water. The valley produces over a third of the country's vegetables and two-thirds of the country's fruits and nuts. The upper soil layer is an alluvial loam with the sub layer being a clay loam.
There are a total of 17 American viticultural Areas (AVA) in the entire Central Valley region, and they are: Alta Mesa AVA, Borden Ranch AVA, Capay Valley AVA, Clarksburg AVA, Clements Hills AVA, Cosumnes River AVA, Diablo Grande AVA, Dunnigan Hills AVA, Jahant AVA, Lodi AVA, Madera AVA, Merritt Island AVA, Mokelumne River AVA, River Junction AVA, Salado Creek AVA, Sloughhouse AVAand Tracy Hills AVA.
---